The Importance of "Cracking Hunger" In 2020 and Every Year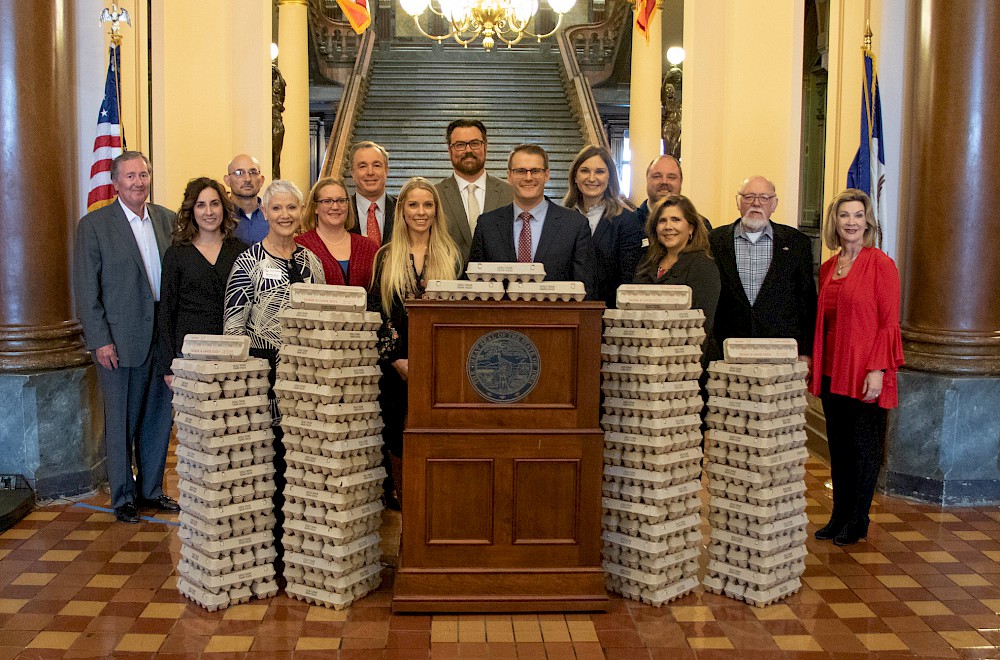 September is an important month for Versova and its farms – it's Hunger Action Month! Versova is proud to produce foods that are wholesome, healthy and can be found in most kitchens nationwide, but we know that not all families are able to access to same nutritious foods regularly.
Every year, millions of people face hunger in America and the COVID-19 pandemic has caused even more families to struggle with food insecurity. According to Feeding America, more than 54 million people may experience food insecurity this year due to unstable employment and an increased demand for foods at grocery stores, resulting in a decreased supply of foods for food pantries and food banks. As one of the largest egg farming companies in the country, Versova views it as its responsibility to assure that ALL families have access to fresh eggs by partnering with our local food banks, pantries and hunger-relief organizations.
While many foods, like canned goods and pastas, are commonly donated and stocked at food pantries, eggs and egg products are rarely available. Eggs offer dozens of nutritional benefits, like immune system support and brain health, and serve as an excellent source of high-quality protein, to people of all ages and life stages, which is why it's critical that families struggling with food insecurity are able to access egg products.
This year, Versova and its family of farms have been proud to donate 2.65 million eggs to families in need across the nation through regular donations to local food pantries and hunger-relief organizations. Versova has also continued its participation in the Cracking Hunger program, which is an initiative led by the Iowa Egg Council that collects monthly donations from egg farmers across the state, including Versova, to support local food pantries and Iowans in need. On average, Versova donates 86,000 eggs per month to the Cracking Hunger program, which is more than 1 million eggs per year. In addition to our efforts in Iowa, Trillium Farms, Versova's Ohio-based farms, have also continued supporting local hunger relief efforts through donations. In 2019, Trillium Farms donated more than 1.2 million eggs to foodbanks and local pantries.
One of every six people in the United States are struggling from hunger and while Versova's food donations are significant, it will take all of us working together to lessen its impact on our nation's families. Join us in the fight to end hunger by donating to Feeding America or by supporting your local food pantry.