The Versova Community Foundation supports the communities in the states where Versova farms operate by raising funds and providing grants to registered not-for-profit organizations. The Foundation's giving is guided by its four philanthropic pillars that align with Versova's mission and purpose.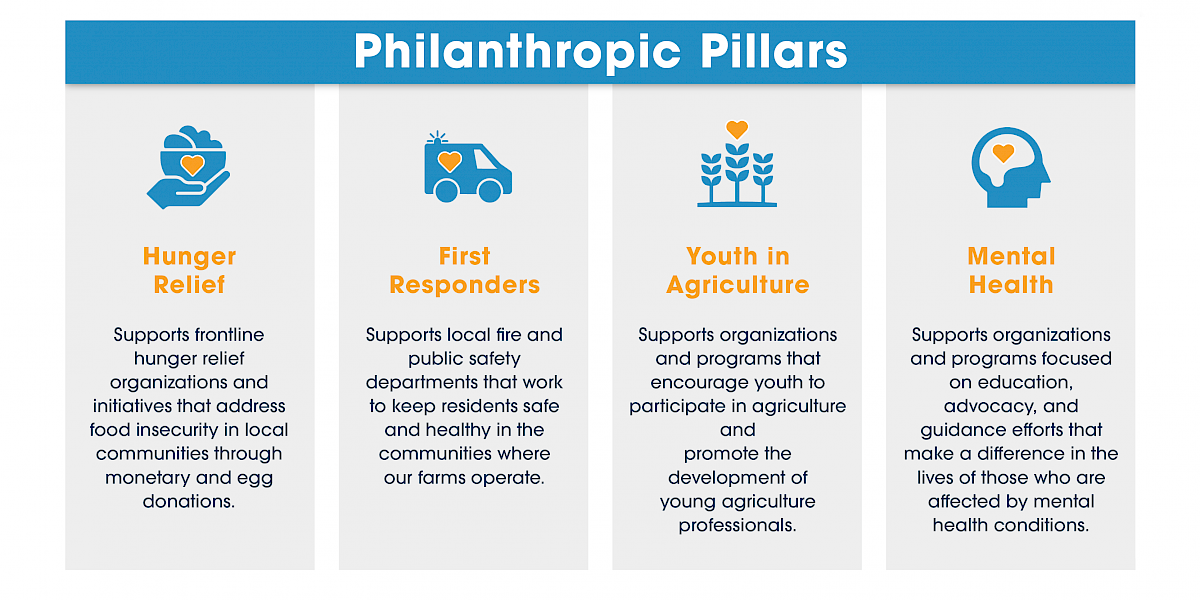 Your support directly impacts our farm communities. We have a lot of work to do, and your donation helps us get that important work done.
The Versova Community Foundation directs our company's charitable efforts and enables us to intentionally invest resources into the communities and causes that are close to our hearts.
With a focus on our four philanthropic pillars, a committee of Versova team members is responsible for grant consideration and ongoing support for the Foundation. Versova will use the proceeds from its various fundraisers throughout the year, along with individual contributions, to fund the Foundation's donations and grants. This initiative connects our entire Versova team behind our community relationships and corporate giving, as each team member is part of our overall impact on where we live and work.
Contact us at VersovaFoundation@versova.com to learn more about grant application or involvement opportunities with the Versova Community Foundation.