The Nutritional Benefits of Eggs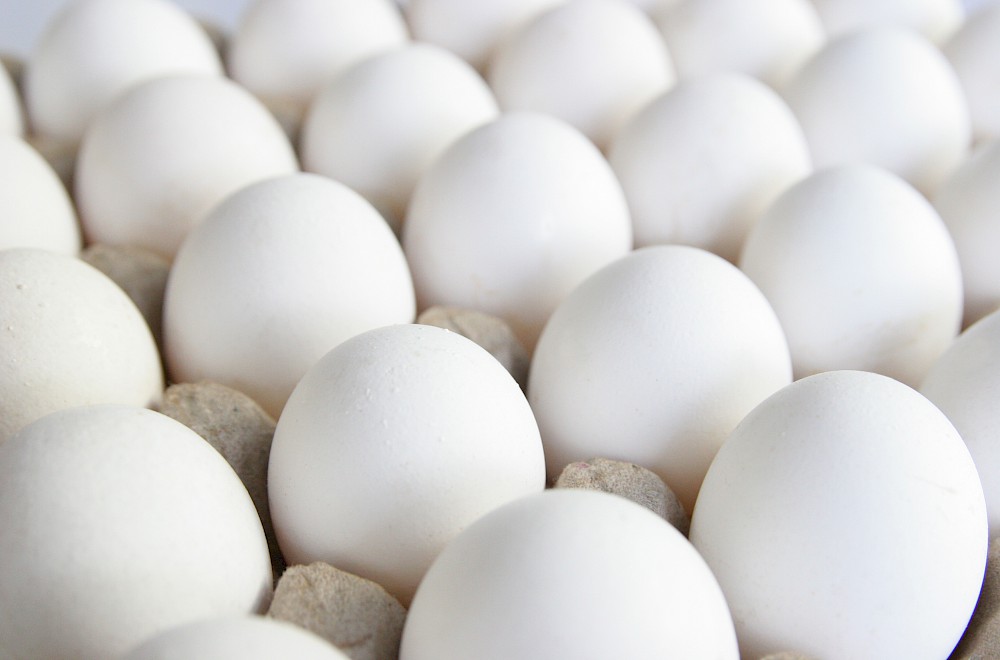 How do you like your eggs? Whether they're over-easy, deviled, mixed into a smoothie or hard-boiled, all eggs are equally nutritious. As one of the leading U.S. egg producers, Versova is sharing the vast nutritional benefits of eggs with consumers and customers.
What Eggs Contain
Eggs – often considered nature's most perfect food – boast:
Six grams of high-quality protein
13 essential vitamins and minerals
Zero carbs or sugars
Only 70 calories
Not only are eggs the least expensive source of high-quality protein available at just 17 cents each, their protein is so high quality that it has set the standard by which other foods' protein quality is measured. This is good news for Americans, as U.S. egg farmers produce about 106 billion eggs each year for families near and far to enjoy.
The Benefits
Looking to gain muscle or improve your physical health? The high-quality protein found in eggs helps you feel energized and build muscle. Starting the day with an egg breakfast is also a smart choice as the high-quality protein in eggs helps you to feel fuller longer, which prevents snacking before lunch and even reduces caloric intake during meals.
Additionally, eggs contain 250mg of choline, a nutrient that most Americans aren't getting enough of, which is essential for cognition, a sharp memory and a healthy metabolism. According to the National Institutes of Health, one large egg provides the suggested daily intake of choline for most children and about half the suggested daily intake for a man or woman.
Correcting that Cholesterol Question
Ever heard that eggs are high in cholesterol? More than 40 years of research supports eggs as part of a heart-healthy diet. According to the United States Department of Agriculture, eggs are 14% lower in cholesterol than previously recorded.
Think egg-whites-only is the way to go? Consider these points from the Egg Nutrition Center:
There is little to no connection between dietary cholesterol intake and cardiac outcomes.
The fat found in egg yolk is GOOD fat that can help you burn body fat.
Nearly half of an egg's protein is found in the yolk in addition to choline, vitamins and antioxidants. A recent study published in The American Journal of Clinical Nutrition found that athletes who ate a whole egg experienced greater muscle growth than those who ate just an egg white.
On top of their nutritional benefits, eggs can easily be incorporated into any meal of the day. Find dozens of recipes featuring the incredible egg here and challenge yourself to a new dish each day in 2019. What's your favorite recipe featuring eggs?