The Importance of Community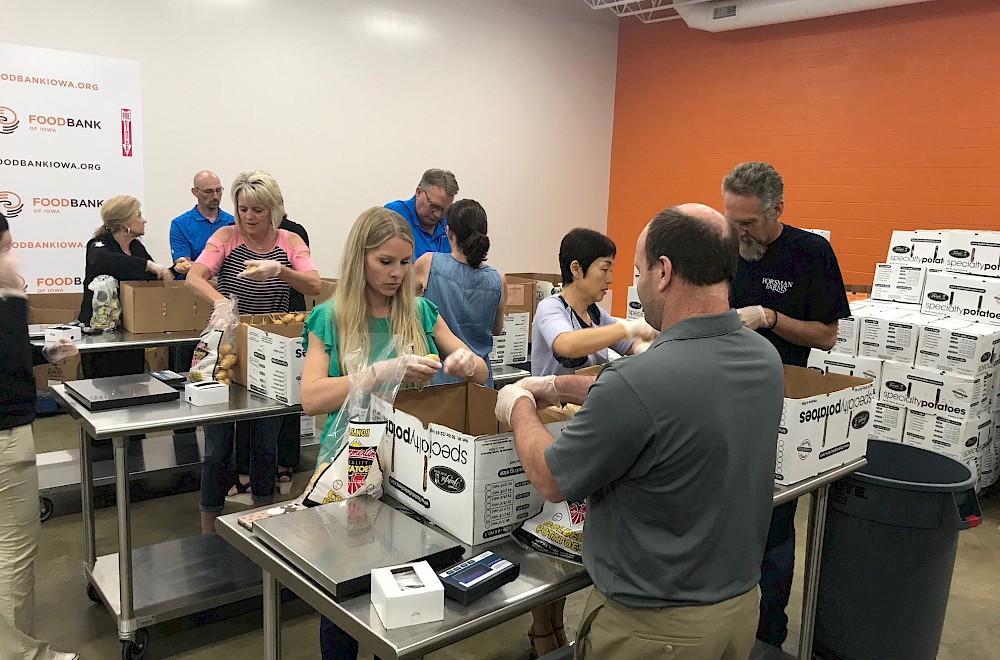 Recently, a large group of employees from our Center Fresh farms, part of the Versova family of companies, attended a Chamber of Commerce breakfast in Sioux Center, Iowa. But we weren't just there as guests, we were there to prepare omelets for more than 200 attendees.
As our team prepared for this event, I was reminded once again how important community is to our farms. The towns in which we raise hens and produce eggs – Croton, Galt, Sioux Center, Northfield, Marseilles, Mt. Victory and Clarion, among others across Ohio and in Iowa – are both similar and different. But one thing is constant: the meaningful relationships we form with our neighbors, local leaders and civic organizations.
Our farms learned a lot about our communities in 2015, when we faced the devastating loss of millions of hens due to an unprecedented outbreak of avian influenza. Community volunteers worked alongside our teams to help respond. Local families and organizations prepared meals for workers. Prayer vigils at area churches bolstered our spirits and our recovery. And together, we came out of the crisis with a new appreciation for the synergy between farms and communities.
This experience, along with many others, underscores for us why engaging with our communities is not only essential to our farms – but it's also the right thing to do. Indeed, community is one of Versova's core values – and maintaining a strong sense of community is innate in our relationships in the towns and villages where we operate, as well as with our team members, our industry and our customers.
Our farms work under a set of Guiding Principles, one of which is servant leadership, and core values, including service. That commitment is lived out in our communities in a number of ways:
Encouraging volunteerism among our team members – and leading this effort by example set by our Versova management team;
Donating eggs to foodbanks and hunger relief providers across the states in which we farm;
Building relationships with colleges and universities;
Participating in non-profit and civic events through sponsorship and in-kind support; and
Promoting the future of agriculture through partnerships in education, 4-H, FFA and county fairs.
It's important to recognize that our sense of community is advanced through our teams. Not only do we have egg farms in these areas, but most of our team members, live, work and play in these same communities. That's another reason why Versova places a high priority on being involved, active citizens – our participation matters to the great individuals who come to work on our farms each day.
Lastly, we also know that being a good community member means we have to farm responsibly every day. That means raising our flocks properly and providing excellent hen care, preserving the environment for future generations, and producing safe, quality eggs. And when concerns are raised, we have to respond swiftly and effectively, so we can maintain the trust and confidence of our communities.
As we look ahead, we remain firmly committed to our core value of community, because we know how much value we get in return. On behalf of our teams, thank you to all our farm communities for your continued support.