Part of the Versova Family of Companies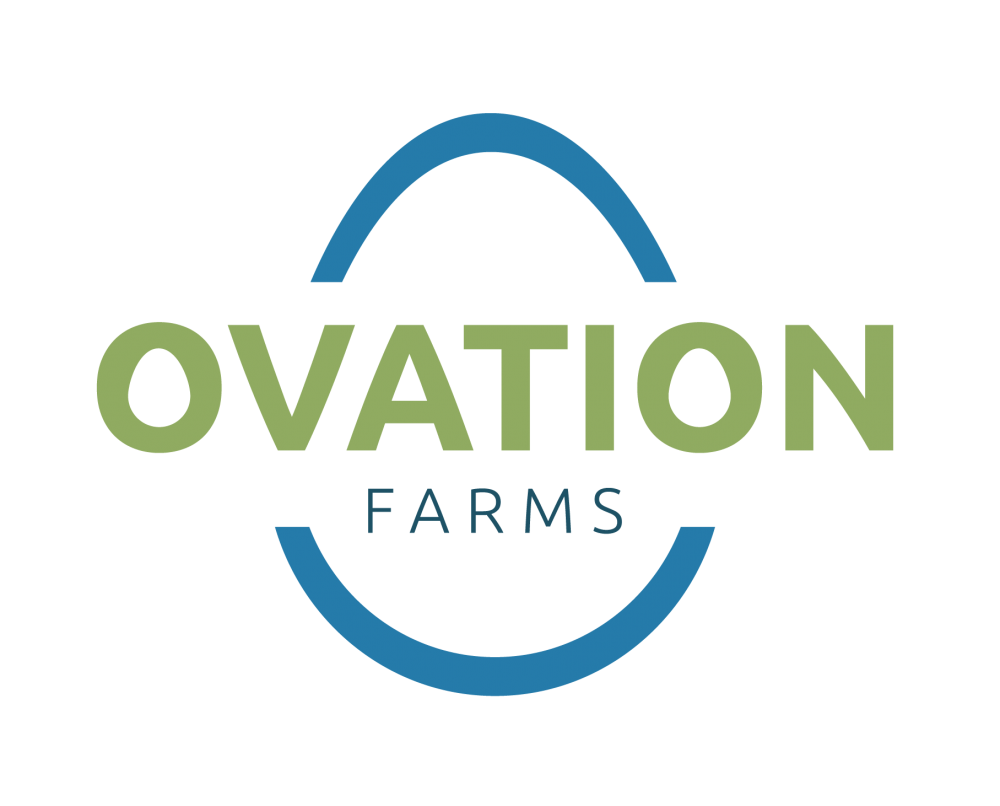 Ovation Farms was established in 2021 following Versova's acquisition of a successful egg farm in Thompson, Iowa. Our 240-acre farm is home to one million cage-free hens and pullets and has an 80 ton per hour feed mill. Our eggs are processed and packaged directly on our farms to assure safety, freshness and quality before they are shipped to customers.
As part of Versova's One Team, Ovation Farms is led by Versova's guiding principles and core values, which includes servant leadership, continuous improvement, stewardship and quality and compliance. Our teams are dedicated to being good neighbors, providing the best possible care for our hens, and producing safe, quality eggs for families across the country.
Ovations Farms employs more than 70 individuals who work in animal welfare, egg processing, maintenance, transportation, mill operations, management and administrative positions. Each employee is an essential team member who makes a difference and contributes to our shared success.
We are hiring! Ovation Farms is always seeking hard working, dedicated individuals to join our team. We offer a safe, comfortable work environment and some of the highest earnings in the industry.
View our current job openings and apply online.
Ovation Farms is an equal opportunity employer.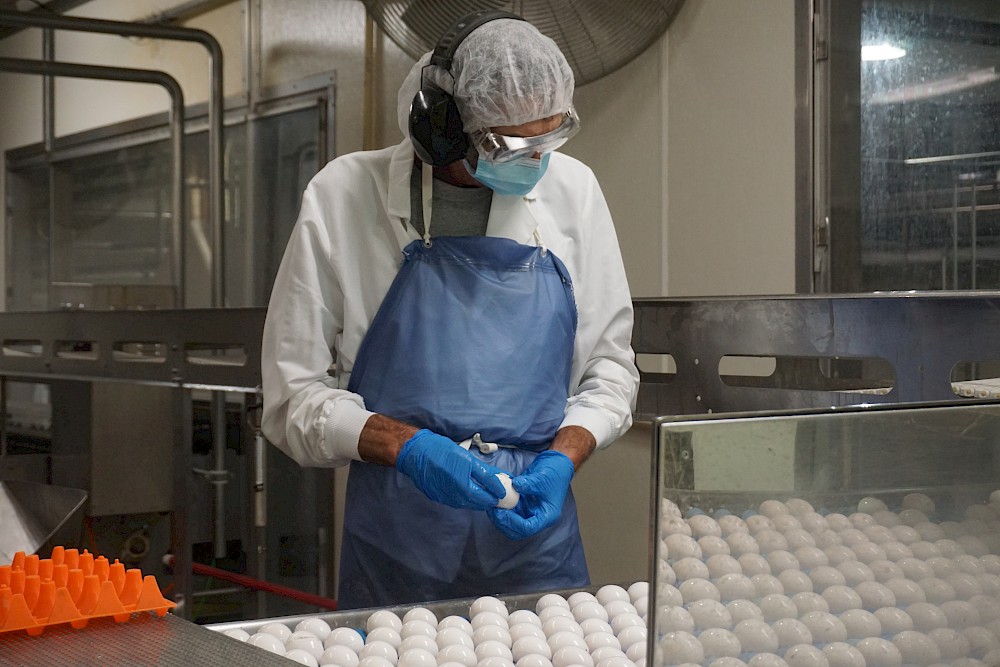 Versova Grain
Versova owns and operates feed mills for three of its farms, including Ovation Farms. Our grain sites partner with local farmers to provide feed for our hens. This mutually beneficial relationship provides an added layer of connection to our communities. To meet the needs of farmers, Versova Grain offers a variety of grain contracts including cash, hedge to arrive, basis, delayed pricing and spot.
Visit the Versova Grain webpage for hours of operation and more details.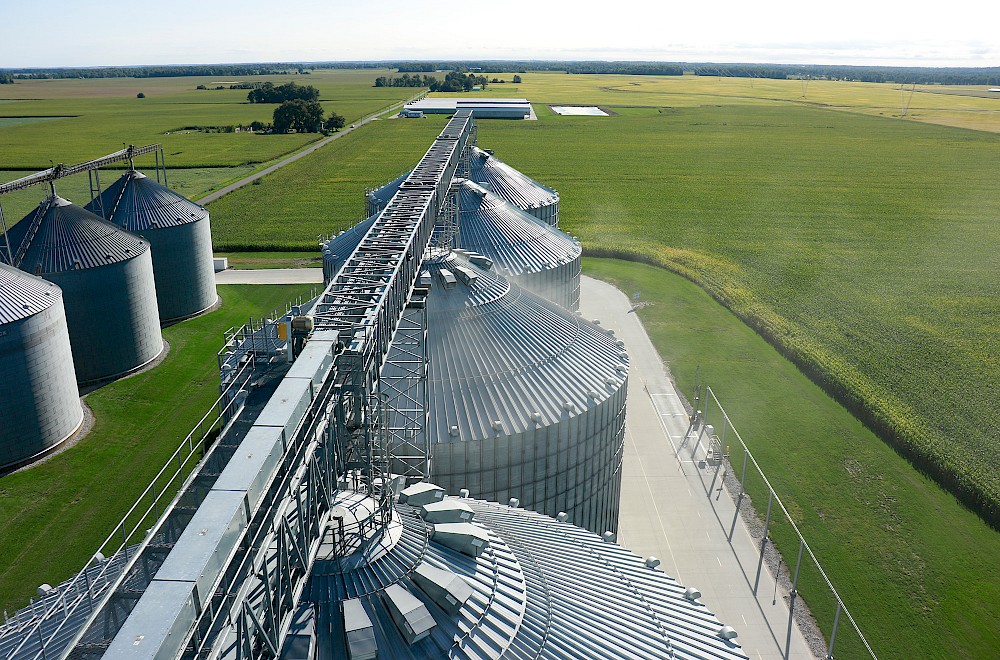 Egg Safety
Ovation Farms has extensive production operations and processes eggs for both shell eggs and liquid eggs on site to ensure quality and freshness before shipping them to customers across the country.
Adhering to Versova's guiding principle of quality and compliance, Ovation Farms utilizes and progressively updates its food safety and quality programs to ensure the most efficient and consistent egg production practices. In addition to the several national quality assurance programs our farm participates in, our teams take part in ongoing, intensive training to understand our food safety and handling procedures and policies.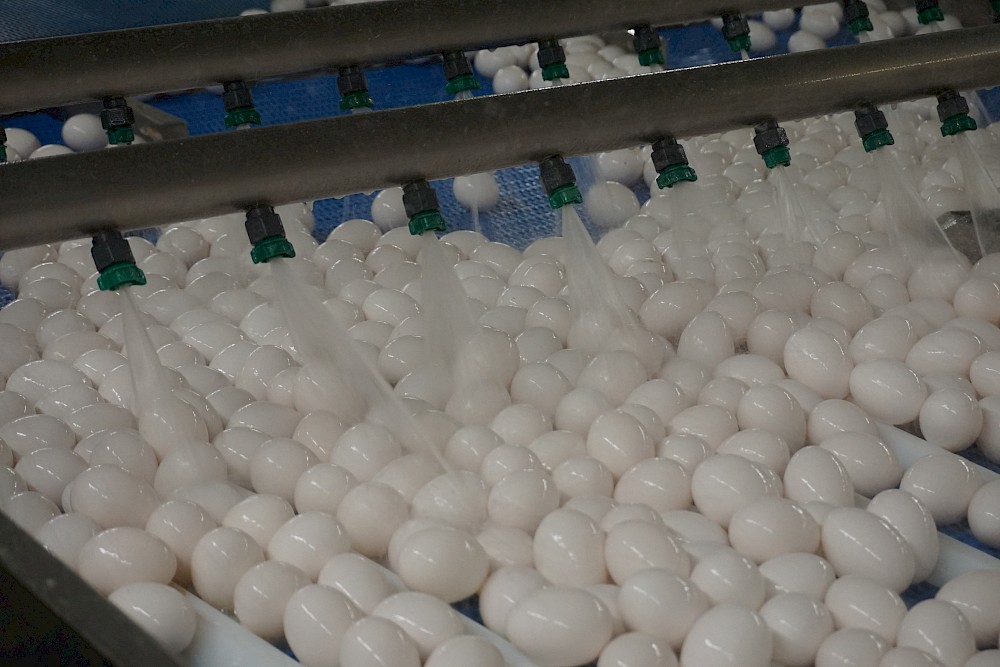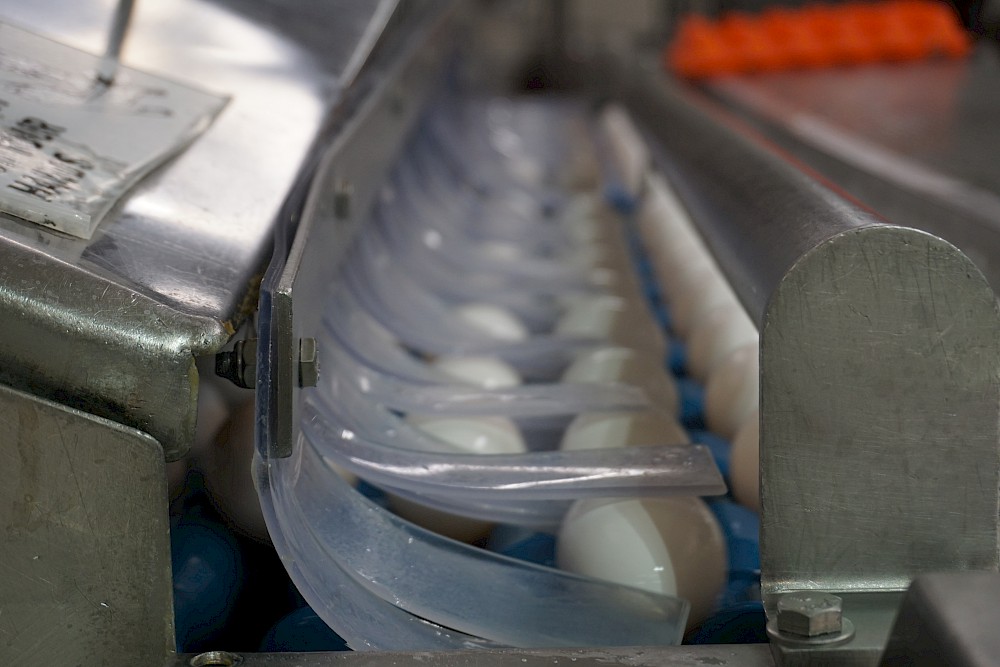 Hen Well-being
The comfort, care and health of our hens is the No. 1 priority at Ovation Farms. Our flocks can roam in climate-controlled barns where they have continual access to fresh food and water. The enriched, cage-free housing gives our hens space for natural behaviors like perching, scratching and dust bathing, and curtains provide hens with privacy during nesting.
Versova's full-time veterinarian oversees our disease prevention, flock health and employee animal care training programs. We continually monitor and improve our flock health and well-being practices and technologies to ensure that our hens are given the best possible care.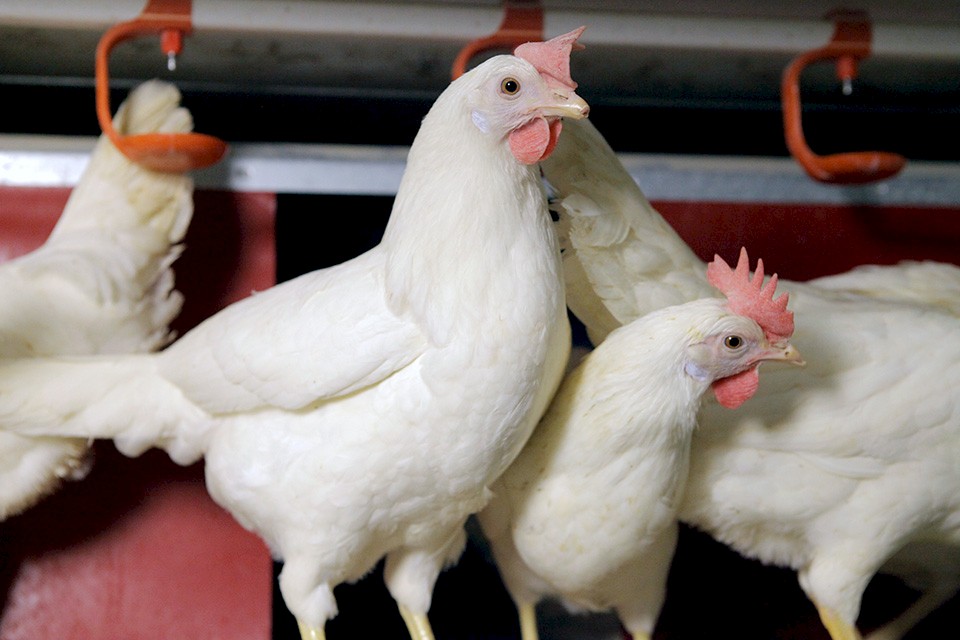 Environmental Sustainability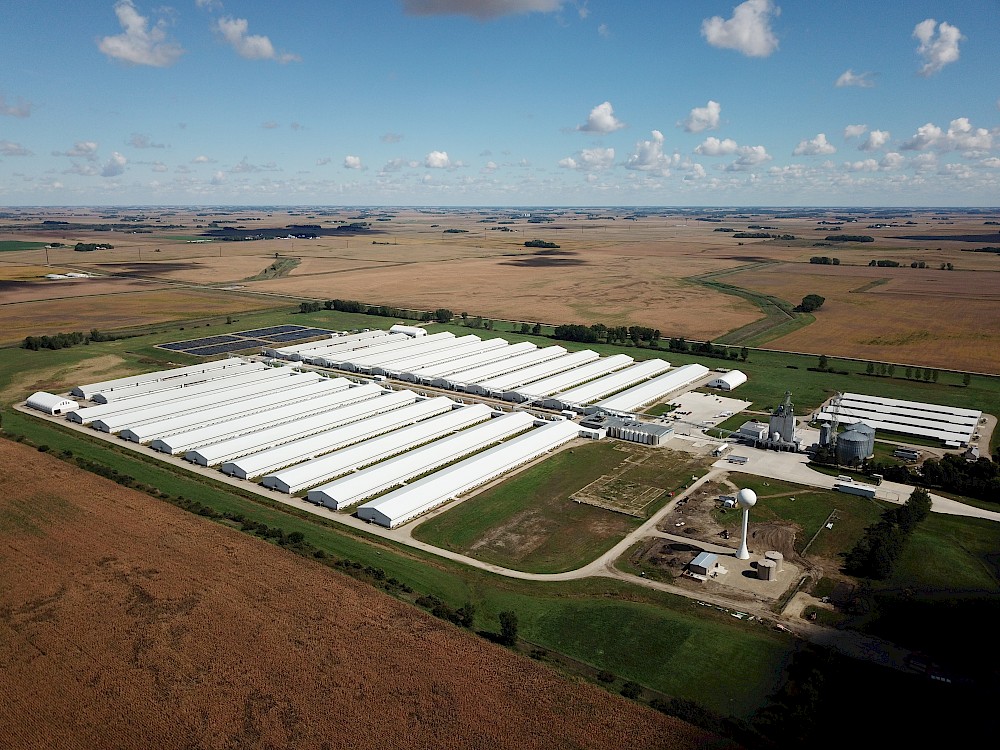 Ovation Farms is committed to lessening our environmental footprint and preserving natural resources on and around our farm for the next generation. Our farm follows and enforces a manure management system that's in place across all Versova's farms. Ovation Farms employees receive trainings on our environmental sustainability practices, and our teams work with local soil and water conservation agencies to ensure our sustainability procedures are efficient and effective. We also make recycling and composting a priority.
In Our Communities
Ovation Farms' teams play an active role in the local communities by supporting organizations and schools, working with local farmers by contracting their grain products for feed, and educating community members about responsible farming practices.
Our farm is also a supporter of hunger relief organizations, donating millions of eggs each year to local food pantries through the Iowa Egg Council's Cracking Hunger program.