Part of the Versova Family of Companies
Located in Sioux Center, Iowa, Center Fresh Group is one of America's leading shell egg and egg product producers. Founded by a group of Iowa farm families with a rich history in farming and egg production who share the same core values, Center Fresh Group's commitment to doing the right thing in all practices has guided both our management teams and dedicated employees since the first farm was built in 1978.
Doing the right thing means producing safe, high-quality eggs and egg products, providing our flocks with exceptional care, preserving and improving our environment and being responsible community members. These are the values that have guided our leaders for generations and have led to our success today.
As part of the Versova Family of Companies, our team operates under Versova's guiding principles which include servant leadership, continuous improvement, efficiency, stewardship, quality and compliance and execution.
We are hiring! We are always growing our team and offer a flexible work environment and some of the highest earnings in the industry.
View our current job openings and apply online.
Center Fresh Group is an equal opportunity employer.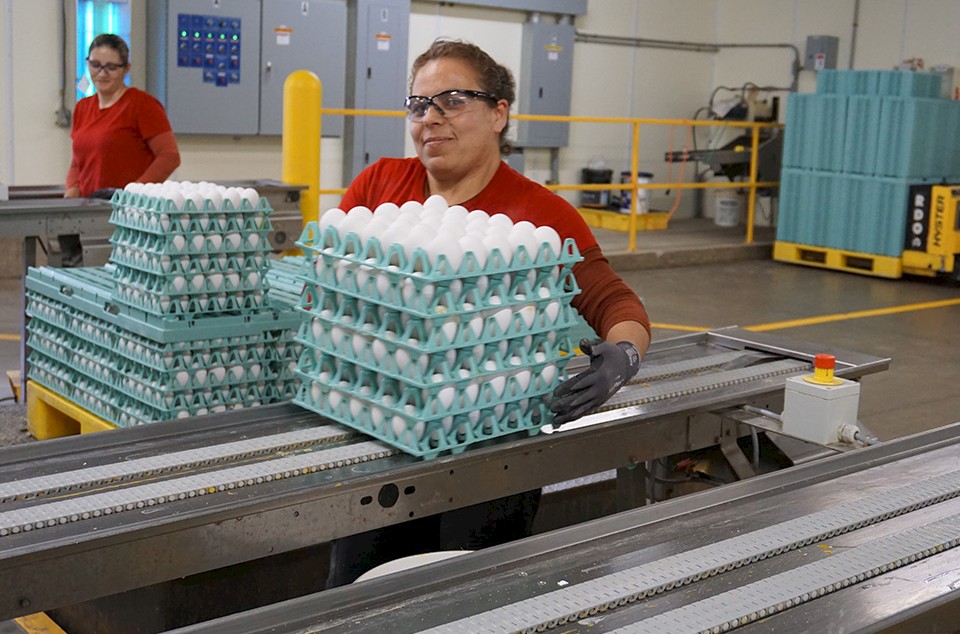 Egg Safety
At Center Fresh Group, egg safety is a top priority. As egg consumers ourselves, we know how important it is that the food we feed families is safe. This is why Center Fresh Group is committed to ongoing innovation and adopting new practices and food safety technologies that ensure the eggs we offer our customers meet the highest standards for safety and quality.
In addition to following the food safety regulations and guidelines designed by both state and federal agencies, including the specific egg safety rule developed by the U.S. Food and Drug Administration (FDA) and the food safety standards developed by the U.S. Food Safety and Inspection Service (FSIS), Center Fresh Group is also proud to implement:
A comprehensive flock health and well-being program and on-farm safety measures designed to protect our birds, employees and eggs
A Salmonella enteritidis (SE) prevention program, including testing and vaccination
The FDA's Hazard Analysis and Critical Control Points (HACCP) program to ensure egg safety during processing
On-site U.S. Department of Agriculture verification that our practices are aligned with food safety standards
Third party audits to ensure we meet our own expectations for food safety
Compliance and continuous improvement training for all team members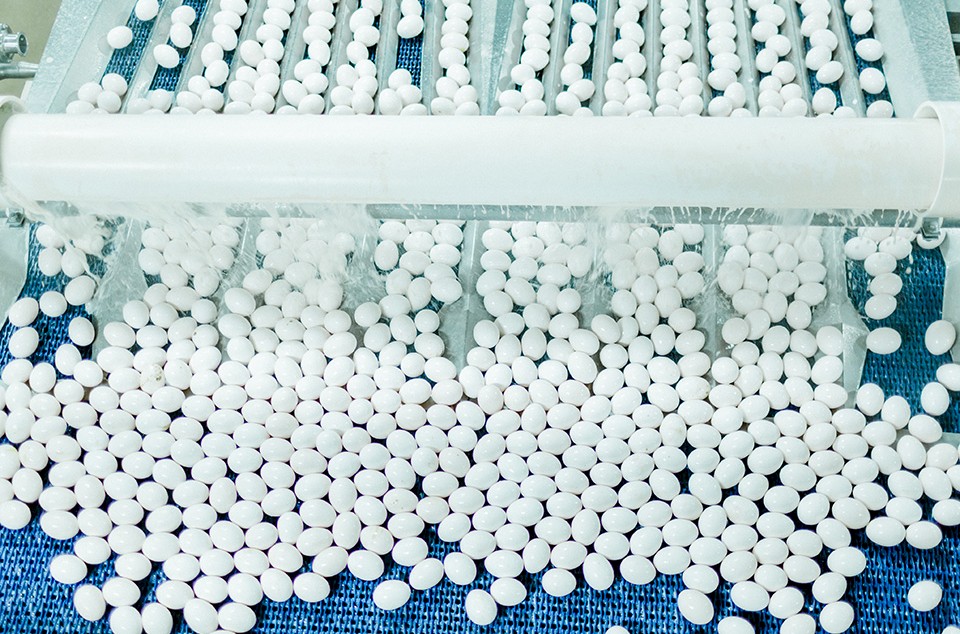 Hen Well-being
At Center Fresh Group, we know that providing the best care for our flocks is vital to ensuring that the eggs we offer our customers meet the highest standard for safety and quality.
Our full-time veterinarian oversees our disease prevention, flock health and employee animal care training programs. We continually monitor and improve our flock health and well-being practices and technologies to ensure that our hens are given the best possible care. At Center Fresh Group, our birds are provided daily with:
Safe barns that protect them from predators, disease and bad weather
Access to fresh, nutritious food and clean water
Health programs created by veterinarians designed to protect their well-being
A living environment that provides adequate room for our birds to move
A clean environment and daily removal of manure
Comprehensive employee training in animal care and handling combined with third-party audits help us ensure that we are meeting our commitment to the hens in our care. Our employees are HAACP-certified and SQF-trained. And, as part of our United Egg Producer (UEP) guidelines, our animal care practices are subject to annual third-party audits by the USDA Agricultural Marketing Service or Validus.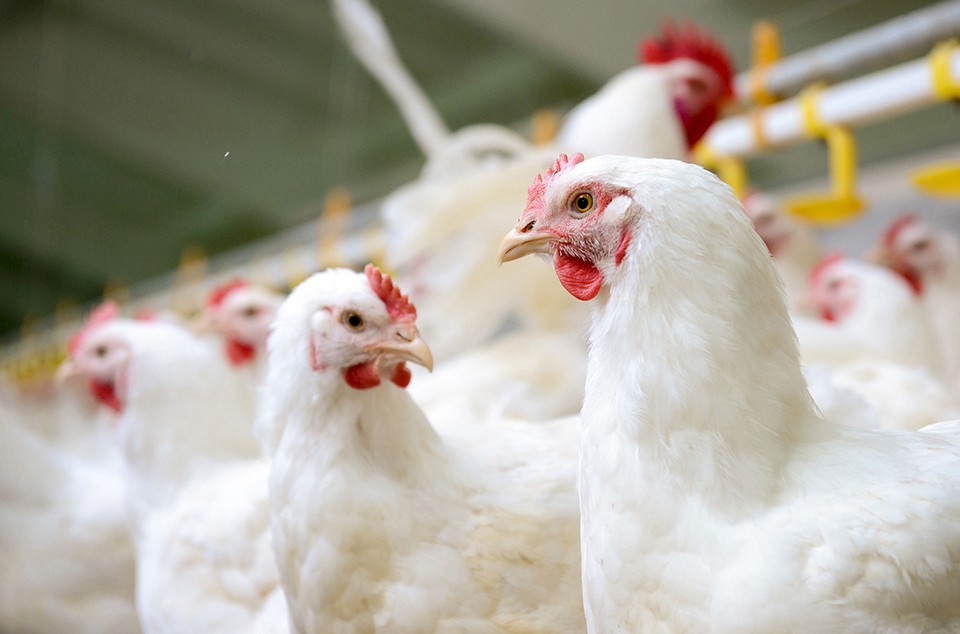 Environmental Responsibility
From our management team to our employees, Center Fresh Group is committed to preserving our natural resources for the next generation. We work hard to limit our impact on the environment and to meet our shared responsibility to protect the land, air and water in all that we do.
At Center Fresh Group, our farms implement and follow state and federal environmental regulations designed to limit farming's environmental impact on our communities. In addition, we are proud to:
Abide by a zero-discharge standard at all our farms
Develop and implement comprehensive manure and nutrient management plans on all our farms
Monitor and analyze soil to ensure we are properly managing land application of nutrients
Compost and recycle where possible
Recycle and conserve nutrients and manure for use by local farmers
Implement practices that conserve energy and water
Provide employee training on environmental systems
Continually review our practices for improvement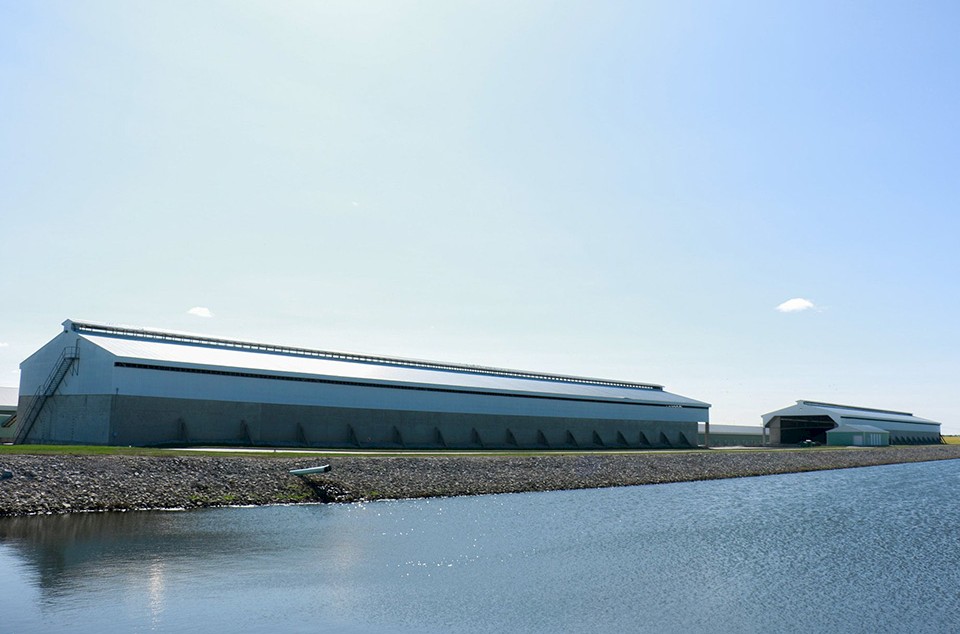 In Our Communities
Center Fresh Group is committed to playing an active role in the communities where we are located by providing hundreds of jobs to residents and supporting local farmers by contracting their grain products. We want our neighbors to trust that our on-farm practices and our egg production practices are also beneficial to the economic success of our communities.
As a leading egg producer, Center Fresh Group views it as our responsibility to assure that all families have access to fresh eggs by partnering with our local food banks, pantries and hunger-relief organizations. We are also active participants in the Cracking Hunger program, which is an initiative led by the Iowa Egg Council that collects monthly donations from egg farmers across the state to support local food pantries and Iowans in need. On average, Versova donates 125,000 eggs per month to the Cracking Hunger program.
As good neighbors, we also have the responsibility to be open and transparent about what is happening on our farms. We encourage our community members to contact us directly if they have questions about any of our egg production or processing practices, and we host regular farm tours and open houses to ensure that our neighbors and community leaders understand not just what we do; but why our practices meet their needs for safe food, raised responsibility.