Part of the Versova Family of Companies
Established in central Ohio in 2011, Trillium Farms has grown to be one of the nation's leading egg producers, producing roughly 3.65 billion eggs annually Our production operations include pullets, cage free pullets, egg-layers, and cage free layers. We process both shell eggs and liquid eggs on-site to ensure quality and freshness.
Trillium Farms has its own feed mills and trucking operations to store and transport our flocks' feed. The heart of our company is located in Croton and Johnstown, Ohio with additional locations in Larue, Marseilles and Mt. Victory, Ohio.
We are committed to providing the best care for our flocks in order to produce the safest, highest-quality egg product for our consumers. We operate each of our facilities with high regard for our environment and with dedication to being good neighbors within our community.
Trillium Farms employs more than 500 individuals who work in animal welfare, egg processing, maintenance, transportation, mill operations, management and administrative positions. Each employee is an essential team member who makes a difference and contributes to our shared success.
As part of the Versova Family of Companies, our team operates under Versova's guiding principles which include servant leadership, continuous improvement, efficiency, stewardship, quality and compliance and execution.
We also are an active supporter of the Polaris Project and receive regular audits to avoid all human trafficking on our farms. Because it is the right thing to do, we comply with all state and national laws and international treaties concerning human rights, social rights and labor rights.
We are hiring! We are always growing our team and offer a flexible work environment and some of the highest earnings in the industry.
View our current job openings and apply online or email a resume to resume@tfohio.com.
For more information on Johnstown, Ohio job opportunities, please reach out to Johann Mejia at 740-507-9151.
For more information on LaRue, Ohio job opportunities, please reach out to Shawn Millhouse at 614-701-6464.
For all bilingual applicants, please reach out to Johann Mejia for more information.
Trillium Farms is an equal opportunity employer.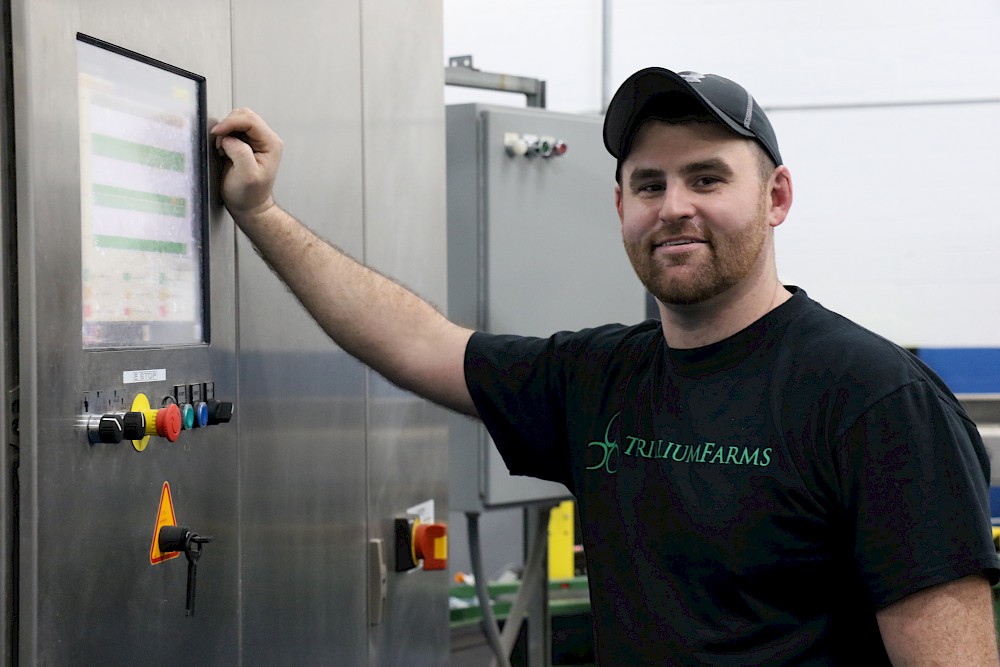 Versova Grain
Versova owns and operates feed mills for three of its farms. Our grain sites partner with local farmers to provide feed for our hens. This mutually beneficial relationship provides an added layer of connection to our communities. To meet the needs of farmers, Versova Grain offers a variety of grain contracts including cash, hedge to arrive, basis, delayed pricing and spot. You can read more about each contract here.
Visit the Versova Grain webpage for hours of operation and more details.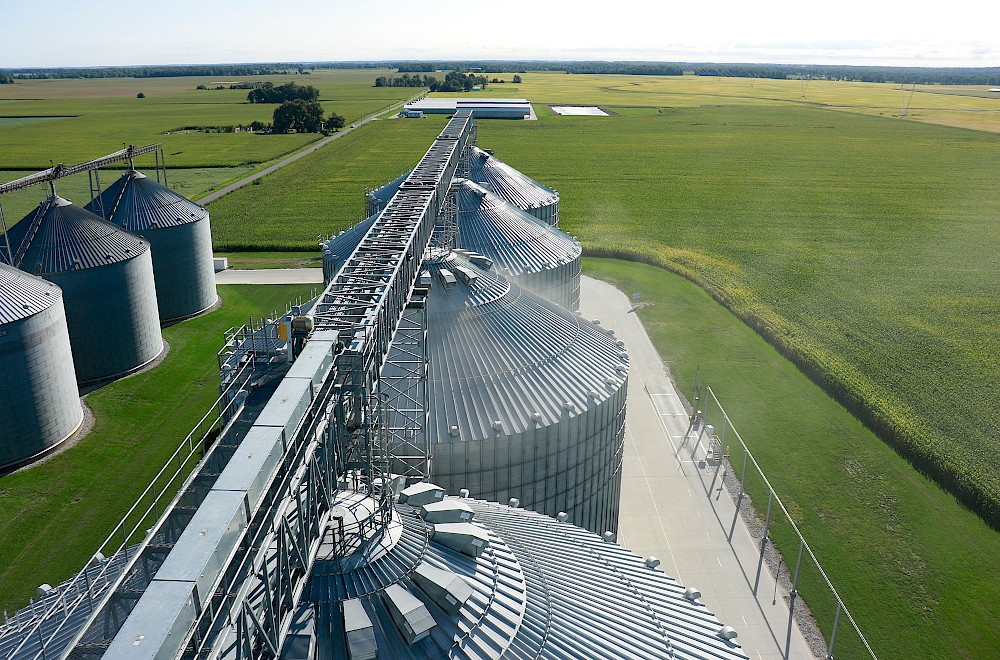 Egg Safety
Trillium Farms is committed to producing safe, high-quality shell eggs for consumers. We demonstrate our commitment by participating in several quality assurance programs, taking preventive measures, and exceeding all egg safety guidelines. Trillium Farms utilizes and progressively updates its food safety and quality programs to ensure the most efficient and consistent egg production practices. Adherence to these programs is monitored and audited regularly by internal, customer and third-party auditors.
In addition to the several national quality assurance programs our farms participate in, our teams also implement on-farm safety practices to ensure the quality and safety of our eggs and egg products. Team members participate in ongoing, intensive training to understand our food safety and handling procedures and policies.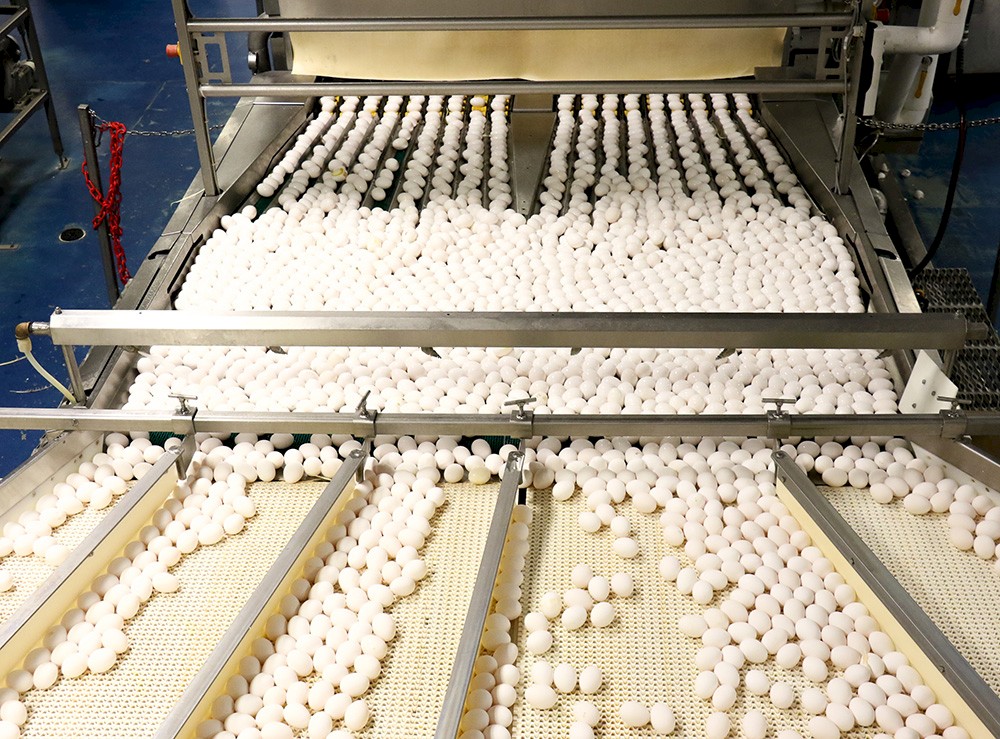 Hen Well-being
At Trillium Farms, animal welfare is a top priority. Our leadership team has made significant investments in training and compliance to ensure that our hens always receive the best care. We employ a corporate veterinarian who oversees the health and medical needs of our flocks and supervises the performance of our animal care teams.
We work together daily to guarantee that our farms exceed the standards set within the egg farming industry. Trillium Farms hens are managed under the United Egg Producers (UEP) Certified Program. This is a comprehensive welfare system that is audited annually by a UEP-approved auditing firm.
Our dedicated employees ensure that our hens live in a safe and healthy environment by providing constant access to fresh feed and water and by carefully monitoring their well-being. Our flocks consume 10,000 tons of feed each week – a nutritious diet that helps them produce millions of safe, wholesome eggs each day. Manure is removed daily from our barns using manure belt technology with air drying systems to ensure a clean environment for both farm employees and birds.
New team members who work with our hens receive in-depth training on proper handling, which meet Trillium Farms' animal welfare standards. We have a zero-tolerance policy for any employee that does not comply with the company, regulatory, and industry standards we enforce.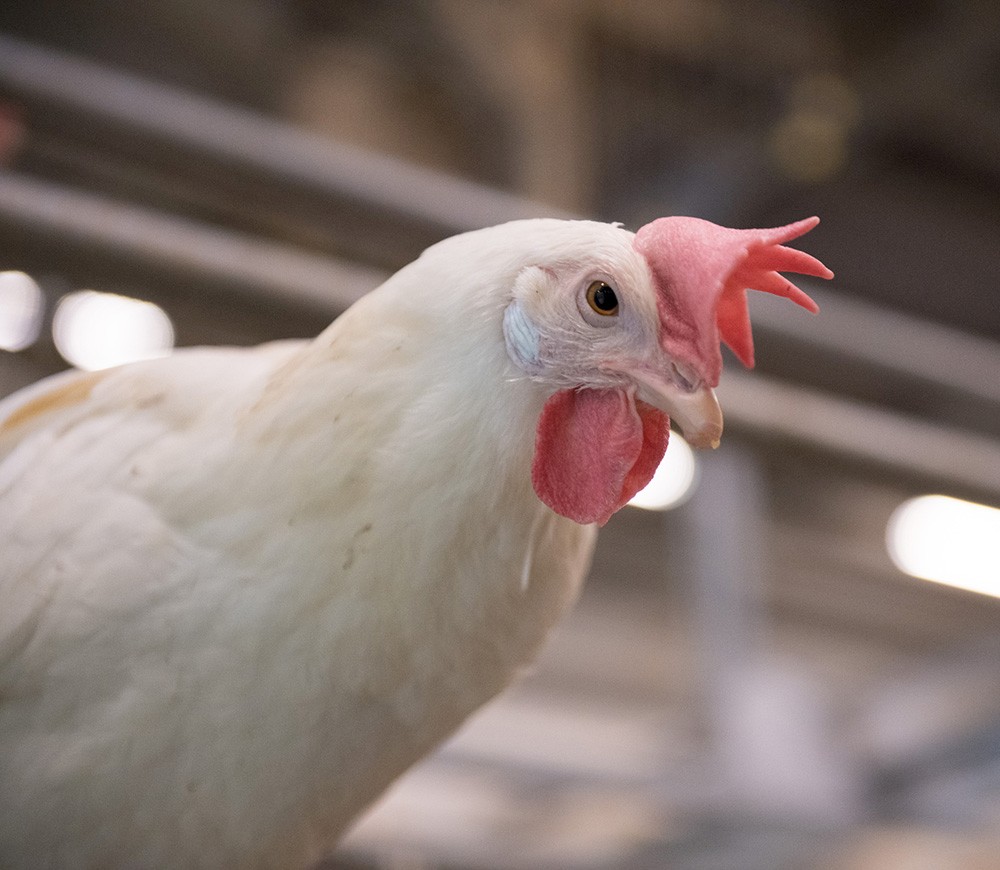 Environmental Responsibility
Trillium Farms operates each of its facilities with high regard for the environment and with dedication to being good neighbors within our communities. Our farms follow and enforce a manure management system that's in place across all of Versova's farms. In addition, our teams compost and recycle where possible, implement effective procedures that conserve energy and water, and recycle and conserve nutrients and manure for use by local farmers. Trillium Farms employees also receive trainings on our environmental sustainability practices, which are continually reviewed for improvement.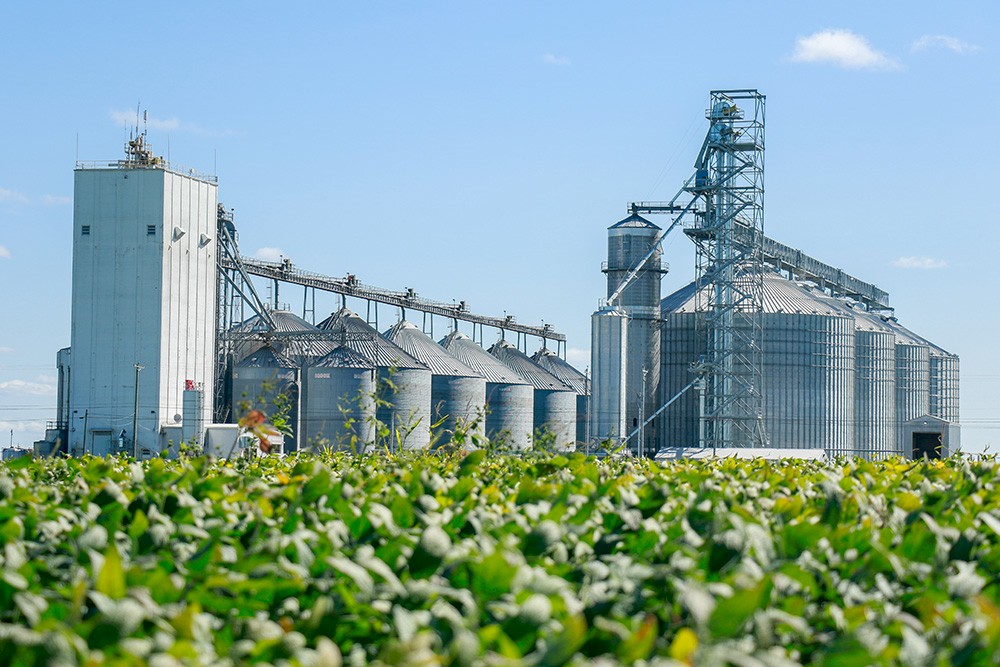 In Our Communities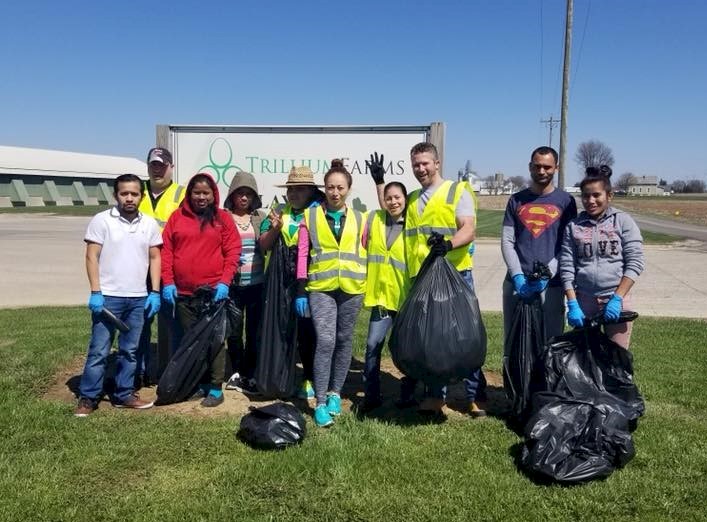 Trillium Farms is committed to playing an active role in the communities where we are located by providing hundreds of jobs to residents and supporting local farmers by contracting their grain products. Since 2015, Trillium has locally sourced the corn used to feed our flocks, which allows our farm to directly support farmers in our community. Each year, Trillium contracts more than 9 million bushels of corn. We also strive to build positive relationships with community members by seeking opportunities to educate them about farming practices.
Trillium Farms is a long-time supporter of hunger relief organizations, donating millions of eggs each year to local food pantries to help feed hungry Ohioans. As one of the leading egg producers in the United States, we believe doing our part to end hunger nationwide is a responsibility.
In addition to our hunger relief efforts, Trillium Farms supports numerous local organizations including the Licking County 4-H Program, Licking County Housing Coalition, Hartford Independent Fair, Relay for Life, Indian Lake Watershed Preserve, Ohio State Fair Poultry Science Program, A Kid Again, Ohio Poultry Association's PJs and Eggs event and various local foodbanks.